Within the framework of the LIFE VISON program, a pike spawning ground (a heritage species of our rivers) was restored at the end of 2021, thus allowing the restoration of the functionality of wetlands favorable to the European Mink. This operation was carried out with the technical assistance of the Charente Fishing Federation.
What is a spawning ground?
The spawning ground is the reproduction area of the pike. This fish lays its eggs in winter in flooded meadows with a shallow water depth and rich herbaceous vegetation.
The eggs are then fertilized by the male and, after hatching, the larvae remain attached to the vegetation by a sucker. Once they are able to swim, they will stay in shallow areas (nurseries) to develop. In May, the pikelets reach about ten centimeters. They then return to the watercourse but remain in the calm zones.
The plots must therefore remain in water long enough for the young pike to reach the main stream.
Why restore a spawning ground in the framework of LIFE VISON?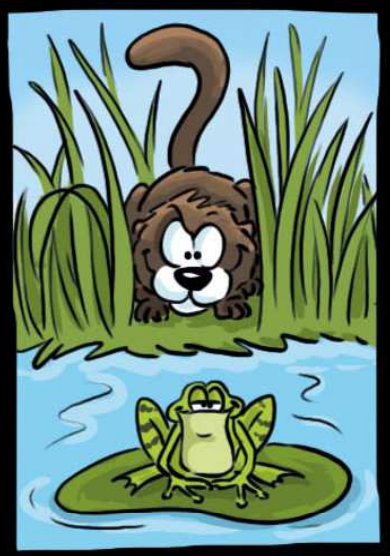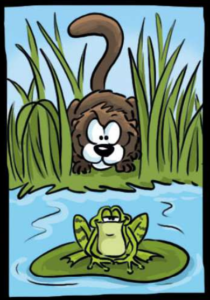 These shallow water habitats, with dense vegetation, are prime locations for biodiversity. Other species of fish, amphibians and aquatic insects will benefit from this restoration. They will provide a food source for the European Mink, which feeds equally on amphibians, fish, small mammals and birds.
Restoration work on the Jarnac spawning ground
To be functional, the spawning ground must meet a number of criteria:
– Good stream connectivity to allow access to the spawning site and egress to the main stream for pike
– Calm and shallow water, ideally between 20 cm and 1 m deep
– A substantially constant water level for at least 40 consecutive days
– The presence of vegetation for egg-laying but also as a shelter and hiding place to escape from predators
– An open environment that benefits from sufficient sunlight, which favors rapid warming of the water (between 6 and 12°C).
The commune of Jarnac, having signed an agreement with the LPO to restore habitats favorable to the European mink, a communal parcel was restored in November 2021 to recreate a spawning area. The work began with removal of Jussie, an invasive exotic species introduced by man, to limit the development of this species which is to the detriment of local plants, beneficial to pike, such as sedges or wisteria. In a second step, the spawning area was reprofiled through earthworks to lower the bottom shoreline in order to increase the duration of submergence and allow the flooding of the area during the entire pike reproduction period (from spawning to pike release).
Contact
COORDINATRICE DU PROJET LIFE VISON Ingrid Marchand, TÉLÉPHONE : +33 5 46 82 12 45 ADRESSE : LPO – Les Fonderies Royales, 8-10 rue du Docteur Pujos – CS 90263 – 17305 Rochefort