LIFE programme

and Natura 2000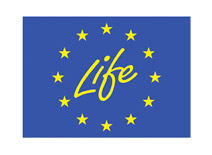 LIFE is the European Union's (EU) financial instrument supporting environmental, nature conservation and climate action projects throughout the EU. The general objective of LIFE is to contribute to the implementation, update and development of EU environmental and climate policies and legislation by co-financing projects with European added value.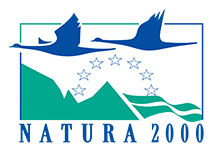 The Nature & Biodiversity component co-finances projects that contribute to the implementation of the Birds and Habitats Directives in order to stop biodiversity loss by 2020.
The projects must be located within the Natura 2000 network which assembles natural and semi-natural sites in the European Union. These sites are of high natural value because of their exceptional biodiversity.
The European mink
It is a carnivorous mammal belonging to the Mustelidae family. It is classified as "critically endangered" according to IUCN's Red List of threatened species.
Beneficiary coordinator

Associated beneficiary

Financial partners

With the financial support of

LIFE VISON Project Coordinator
Ingrid Marchand
Phone :
+33 5 46 82 12 45
Adress
LPO – Les Fonderies Royales
8-10 rue du Docteur Pujos
CS 90263 – 17305 Rochefort – France