As part of the improvement of the crossing of road structures for the European Mink, work began this month in Ciré d'Aunis, in the Rochefort marshes.
Restore ecological continuity
This involves equipping a bridge over the Charras canal, the main hydraulic artery of the marsh, with a fixed bench seat to ensure a secure path for Mink and other small mammals.
The ETCHAR company, commissioned by the Department, carries out this work under special conditions due to the high water levels linked to the rainfall.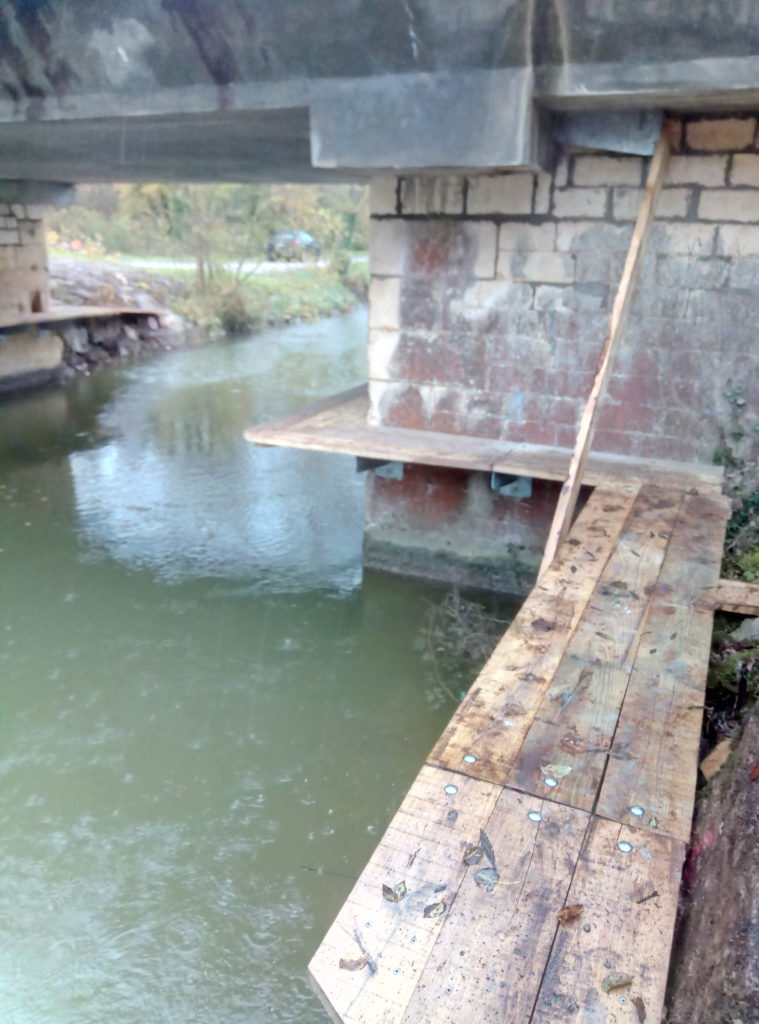 A safe passage
Previously a European Mink who wished to walk with dry feet along the banks was obliged to cross the road, at the risk of being struck by a vehicle. With this new arrangement, animals can move around in complete safety.
Contact
LIFE VISON PROJECT COORDINATOR Ingrid Marchand Phone : +33 5 46 82 12 45 ADDRESS : LPO – Les Fonderies Royales, 8-10 rue du Docteur Pujos – CS 90263 – 17305 Rochefort